Northcliff Gap Guest House

Accommodation In Northcliff, Johannesburg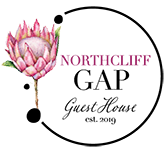 Northcliff Gap is a superb property situated in an affluent suburb of Northcliff in Johannesburg. Situated at the top of Northcliff, the property boasts the best of Joburg sunsets!

The property consists of the 4-bedroom uniquely and tastefully designed Main House as well as a separate apartment on the lower level that we dubbed "Swallows' Nest" in honour of the resident swallows on its balcony. Both units can be completely independent or joined together by a passage with an inter-leading security door, and thus accommodate a group of up to 10 guests in total.

Whilst the Apartment is quite secluded and is perfect for "a getaway for 2", the Main House is designed as an open space, and can be used also for small corporate or private functions.

Both the Main House and the Apartment are let out on the self-catering basis and are fully stocked with daily necessities.

The property is situated at the top of Northcliff with easy routes both towards Linden and Melville as well as Cresta/Berario areas and less than 10min travel time to the N1.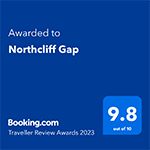 Click Here For airbnb Reviews